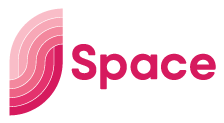 Project
Funding (£)
Description
Glory and Dismay – Literacy and social Interaction Through Football
9,997
Space @ The Broomhouse Hub work to build a better future for the people of Broomhouse, Parkhead and Sighthill as well as the wider South West Edinburgh area.

The Glory and Dismay Football programme was developed as part of a response to the Scottish report Adult Literacy and Numeracy In Scotland: ALNIS (Scottish Executive (2001) which highlighted the need to target priority groups. The evidence, the report suggests, is that a high proportion of those with low level of literacy and numeracy are to be found among people who live in disadvantaged areas, workers in low skilled jobs, people on low incomes and people with health problems and disabilities.

The project will teach literacy skills by attracting new hard-to-reach learners by using football as the draw and help learners acquire literacy and digital skills which increase their chances of improving their employability such as: training, volunteering and employment.