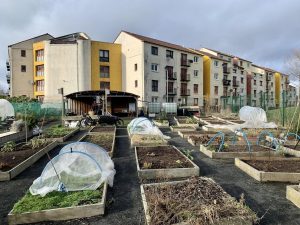 Project Title
Amount Funded (£)
Description
Clovenstone Community Garden
8,150
The community garden brings together a wide range of local people. The garden is at capacity with all of the growing beds allocated to 25 families locally. It's also used by the both the primary school & nursery as an educational space by different classes each week.

Many garden members have struggled with their health and wellbeing during the pandemic and are now extremely interested in more group activities to get involved in, reducing their sense of isolation after shielding for long periods.

Funding will be used to progress their garden with things such as, insulation, upgrading paths and repairing any broken beds, roofs and polytunnels.