Donate to Girlguiding Edinburgh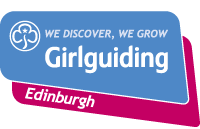 's 'Sit Still' event on Saturday 5 March 2022, in Edinburgh Meadows, as they make their contribution to support the campaign to commission a statue of Dr Elsie Inglis in Edinburgh.
Please make a donation via the OneCity Trust by clicking on the donate button below to open a secure Stripe form, where you can determine the amount you would like to donate. In addition, you can make your donation go further by completing a OneCity Trust_Elsie Inglis_Gift Aid Declaration and send to elaine@onecitytrust.com
The Lord Provost has been campaigning since 2017, which was the centennial anniversary of Dr Elsie Inglis' death, to commemorate her life and work with a statue dedicated to her in the City of Edinburgh.  A fantastic group of volunteers and Girl Guiding Edinburgh are working with the Lord Provost to raise funds to enable this to happen.
At the City of Edinburgh Council meeting on 28 October 2021, Elected Members voted to accept the Lord Provosts Motion to support the fundraising mission:
"Council:
Recognises that Dr Elsie Inglis (1864 – 1917) was a pioneering Scottish doctor and surgeon becoming the founder of Women's medical practices and hospitals located within the City of Edinburgh.
Further recognises her work and achievements during the World War I, becoming a Suffragist and founder of the Scottish Women's Hospitals for Foreign Service, sending qualified teams of female nurses to Belgium, France, Serbia and Russia.
Notes that the Lord Provost, Mercat Tours and the Edinburgh Evening News upon the Centennial anniversary of Elsie's death on 26 November 2017  began a fundraising campaign to honour her life and recognise her work in the city and abroad by commemorating her with a statue.
Further notes that:
. our Capital city has more statues of animals than women;
. Elsie Inglis was a woman of character, who inspired others with her determination and pioneering work during inauspicious times;
. Elsie's values mirror those of the Edinburgh 2050 City Vision of 'Thriving, Welcoming, Fair and Pioneering' which resulted from the Councils largest consultation with the Citizens of Edinburgh in 2019;
. to date £2,400 has been raised, and,
. in the past few months the campaign has been rejuvenated with the support of a group of dedicated and passionate volunteers, along with Girl Guiding Edinburgh.  Welcomes the support from all parties involved and commend them for their fundraising efforts planned for March 2022, which includes the Girl Guiding sponsored 'Sit Still' in the Meadows and various afternoon teas being held at the City Chambers and the
Royal College of Surgeons Edinburgh.
Council agrees to give full and unequivocal support to all of these activities to raise funds, enabling the life and work of Dr Elsie Inglis to be commemorated in the form of a statue; to be bequeathed to the citizens of Edinburgh."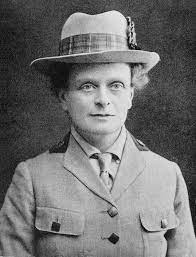 Please help us to raise the funds we need by clicking on the donation button below, which can be adjusted to the amount you require.  In addition, you can make your donation go further by completing a OneCity Trust_Elsie Inglis_Gift Aid Declaration form and send to elaine@onecitytrust.com
Our dedicated website noting fundraising events in 2022 can be found at www.elsieinglis.org and select your tickets to attend these amazing events.